Demountables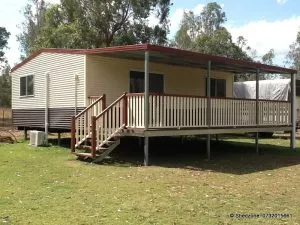 Transportables
Looking to build an extra room to your home? ShedZone knows Brisbane, Ipswich, Scenic Rim and Beaudesert local council regulations and will make your dream a reality.
We recognise that transportables must be made to fit your lifestyle, but can also prove to be the ultimate value-add to your property when it comes time to sell. Most Brisbane homeowners who have lived in their homes for a few years know what they'd change in their home to make it perfect. The possibilities of what you can do to your home are only bound by your budget and building regulations.
ShedZone uses high-quality steel frames to build your extension and can work with your vision – We build what you want!
Transportables can be a cheaper alternative to constructing an entirely new building if you want a summer pool house or a place to house your hobby – maybe an art shed for your painting or craft? Maybe you need office space to separate your work life from your home life for those running a business from home?
Perhaps you need a backyard Granny flat! We can make it work for your lifestyle. ShedZone can build your hobby (or work) house – get a quote from us today to start the process!
Manor Red
Jasper
Classic Cream
Surfmist
Paperbark
Dune
Shale Grey
Windspray
Evening Haze
Woodland Grey
Pale Eucalypt
Cottage Green
Deep Ocean
Ironstone
Monument
Basalt
Cove
Gully
Mangrove
Night Sky
Terrain
Wallaby