Your Special Project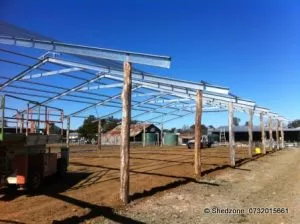 ShedZone realises that not all sheds have the same function, and your project may not be listed on our list of product offerings. We've worked with many clients asking for strange or specialised projects. We always accept the challenge and will work with our client to deliver the best possible product at a competitive price.
All our shed components are sourced from businesses in the Brisbane area, your shed will be manufactured in Ipswich and installed by locals. We believe in your project and we'll build what you want!